Statsketball Celebrates 3rd Annual Contest with Expansion to Women's Tournament 
February 21, 2019
Statsketball, our annual contest to apply statsistics to the NCAA Basketball Tournament, is back! Is your head in the game?   
Statsketball 2019 is challenging high school and undergraduate students to predict the outcome of the 2019 NCAA Basketball Tournaments, using statistics rather than luck. This year, the contest is expanding to include both the Men and Women's NCAA Basketball Tournaments. 
The contest features two challenges:
The "Pick 'Em": Upset Challenge allows students to use statistical methodology to submit a list of teams they predict will win their first-round games.
In the "Build Your Own Bracket": Draft Challenge, students have 224 draft points to assemble their cohort of teams from the seeded participants.

 
The sports industry uses analysis to increase revenue, improve player performance and the team's quality of play, prevent injury, predict outcomes and much more. Sports analysts are in high demand, since teams have developed entire departments dedicated to analyzing statistics to give them a competitive advantage. 
Ready to take your shot? Start now by reviewing the guidelines and keep an eye on our Statsketball page to stay up-to-date on the contest!






Related Posts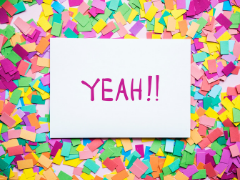 Congratulations to all the 2019 high school and college graduates this season! The career opportunities for statisticians are steadily growing, projected to increase 34 percent over the next seven years. Even better, the field is frequently recognized as one othe very best careers for opportunity, salary and overall satisfaction. In 2019, those nods have included…
0 comments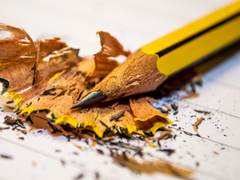 April showers bring May flowers—and if you are a high school student, Advanced Placement (AP) exams. This Week, AP Statistics students around the country will take their exam, setting them on a course for one of the fastest growing undergraduate degrees and in-demand skills for today's job market. If you're cramming right now, you're in…
0 comments