Statsketball 2018: Congratulations to our Winners!
April 10, 2018
Statsketball 2018 pitted 189 student teams against each other to predict the outcomes of the 2018 NCAA Men's Basketball Tournament using statistics.
The two contests included the "Pick 'Em": Upset Challenge to predict the winners of the first-round games and the "Build Your Own Bracket": Draft Challenge to select teams from 224 draft points, and assemble a cohort from seeded participants to earn the most overall points. Get more details about the challenges here.
The contest invited students to apply statistics – the science of learning from data – to one of the biggest sporting events of the year, proving that statistics can be fun and applied to any field!
Congratulations To Our Winners!
"Pick 'Em": Upset Challenge
High School: Sophie Mason, Senior, Valley Christian High School, San Jose, California

Honorable Mention: Gino Assenmacher, Junior, Monroe High School, Monroe, Michigan
Honorable Mention: Makendra Grubel, Senior, Mauldin High School, Simpsonville, South Carolina
Undergraduate: Jake Oringel, Freshman, University of North Carolina, Charlotte, North Carolina

Honorable Mention: Ashley King, Senior, Anderson University, Plainfield, Indiana
Honorable Mention: Andy Li, Sophomore, Carnegie Mellon University, Pittsburgh, Pennsylvania
"Build Your Own Bracket": Draft Challenge
High School: Addie Morris, Senior, West Branch High School, Beloit, Ohio

Honorable Mention: Savanna Triplett, Senior, West Branch High School, Salem, Ohio

Undergraduate: Luke Benz, Junior, Yale University, Middlebury, Vermont

Honorable Mention: Mitchell Collins, Senior, California Polytechnic State University, San Luis Obispo, California
"The ASA congratulates this year's Statsketball winners for their exceptional creativity and well-executed methodologies," said ASA Executive Director Ron Wasserstein. "All the participants showed that statistics can be applied to any field of interest and can be fun as well."
Thanks to all who participated and took time to make their entries creative and original. Your statistics skills will lead you to great things!
Want to be ready for next year's Statsketball and other contests? Join our email list.






Related Posts
From monitoring pandemic impacts, to election projections, to social justice causes, the biggest issues of these times all have one thing in common: Statisticians and data scientists play an important role. So, it's no surprise the new year's job rankings put statisticians and data scientists high on their lists, continuing a trend of high rankings…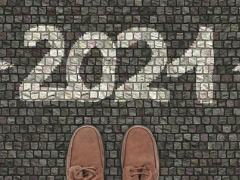 This year been unpredictable and unprecedented for everyone. With the dramatic shift in the U.S. workforce and economy due to COVID-19, you may be wondering,"Is a statistics still a good career option for me?" Although the future may seem unknown for many, don't fear, future statisticians! There are countless opportunities to put your stats skills toward important and fulfilling work, including human rights, international development,…