Teachers, Your Statistics Teaching Resource Just Got a Reboot
May 3, 2017
If you teach statistics and data science to grades K-12, ASA's top resource for you just got a reboot. Meet Statistics Teacher.
Combining the forces of ASA's Statistics Teacher Network Newsletter (STN), which started as a print-only publication in the 1980s, and STatistics Education Web (STEW), a database of lesson plans, this revamp brings the publication into the 21st century with a robust new website.
"We felt this new look and name was more relevant to our audience," said longtime STN editor Angela Walmsley. "It's kind of like a 'one-stop shop' for statistics teachers of levels K–12 plus."
In its new form, the online publication joins the forces of ASA and the National Council of Teachers of Mathematics (NCTM) to support statistics teachers. Continuing its traditional quarterly format, the updated content of the online publication will feature:
Articles about successful classroom practices
Announcements about professional development opportunities
A connection to K-12 educators across the country
Columns about technology and assessment
Access to ASA/NCTM publications such as Bridging the Gap and Making Sense of Statistical Studies
Peer-reviewed STEW lesson plans, searchable for content by topic, grade level, or activity
To explore all these great resources, visit the new Statistics Teacher website. To get involved as a contributor, contact the editorial team with questions or ideas.
This is Statistics will continue to serve as a resource for teachers, too, but we didn't want you to miss out on the unique features of Statistics Teacher's new site.






Related Posts
From monitoring pandemic impacts, to election projections, to social justice causes, the biggest issues of these times all have one thing in common: Statisticians and data scientists play an important role. So, it's no surprise the new year's job rankings put statisticians and data scientists high on their lists, continuing a trend of high rankings…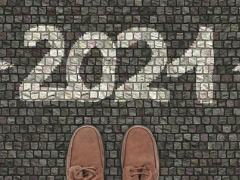 This year been unpredictable and unprecedented for everyone. With the dramatic shift in the U.S. workforce and economy due to COVID-19, you may be wondering,"Is a statistics still a good career option for me?" Although the future may seem unknown for many, don't fear, future statisticians! There are countless opportunities to put your stats skills toward important and fulfilling work, including human rights, international development,…