Statistics Instruction Assumes Bigger Role in K12 Education
December 21, 2015
The demand for statisticians and data literacy has grown in recent years, and K12 educators are responding by providing more access to statistics education. A recent article by Alison DeNisco at District Administration magazine highlights this trend, including growth of AP statistics and elective statistics courses.
DeNisco spoke with Jessica Utts—the American Statistical Association's incoming president—for her perspective on why statistics education is becoming more common in classrooms across the U.S. Utts cited the rapid growth of data that companies of all kinds examine, which is sparking demand for employees who are skilled in data analysis. This means "statistician" and "data scientist" are among the hottest job titles in the labor market. In fact, the Bureau of Labor Statistics forecasts job growth for statisticians will increase 27% by 2022. It also means data literacy is more important in the workplace. The McKinsey Global Institute predicts by 2018 a shortage of up to 190,000 people with deep analytical skills.
The bottom line, said Utts, is that "People are realizing that statistical literacy is an important component of being a well-educated person."
Statistics Instruction at Ipswich High School in Massachusetts
Colleen Werner, math department head of Ipswich High School near Boston told DeNisco that the school began offering AP statistics three years ago as well as counting an elective statistics course as a math course that fulfilled a graduation requirement. This reflects a trend playing out in high schools across the country as the number of students taking the AP statistics exam has increased an average of 12 percent each year from 2003 to 2014.
Werner observed that students are motivated and excited to study statistics because "they recognize that it's very real." Stats classes at Ipswich High tackle tangible and topical questions like, "should the USA take on Syrian refugees?" Students immediately recognize the real world value when they examine examples of statistical problems from newspapers during class. Werner says, "No one asks 'When will I use this?" because the answer is self-evident.
What K-12 Teachers Need to Know
Ipswich High School Principal Dave Dalton offered a few tips to other high schools looking to enhance their statistics education. Chief among them is to provide statistics instruction training for teachers. This includes not only math teachers, but also social studies and science teachers. To that end, the American Statistical Association provides many valuable resources for K12 teachers, including webinars, workshops, and a bank of peer-reviewed lesson plans.






Related Posts
From monitoring pandemic impacts, to election projections, to social justice causes, the biggest issues of these times all have one thing in common: Statisticians and data scientists play an important role. So, it's no surprise the new year's job rankings put statisticians and data scientists high on their lists, continuing a trend of high rankings…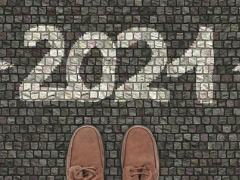 This year been unpredictable and unprecedented for everyone. With the dramatic shift in the U.S. workforce and economy due to COVID-19, you may be wondering,"Is a statistics still a good career option for me?" Although the future may seem unknown for many, don't fear, future statisticians! There are countless opportunities to put your stats skills toward important and fulfilling work, including human rights, international development,…