Statistics Degrees Offer High Salaries and Financial Stability, Study Finds
June 12, 2015
Those who study statistics not only get a great return on their college investment, but the promise of financial security throughout their careers, according to a recent report by Georgetown University's Center on Education and the Workforce.
Among its key findings, the Center found that recent graduates of STEM degree programs earn the highest wages and have the highest career wage growth. On average, entry-level STEM major grads earn $43,000 compared to $30,000 or less for liberal arts majors (Fig. 1.1).
Within the STEM category, statistics majors are among those with the best career financial stability. By mid-career, those with a bachelor's degree in statistics are likely to earn more than education majors who have attained a graduate degree. Furthermore, statisticians who earn a graduate degree can make upwards of $100,000 annually, or more, according to the study (Fig. 3.41).
Find the full Georgetown report here.






Related Posts
From monitoring pandemic impacts, to election projections, to social justice causes, the biggest issues of these times all have one thing in common: Statisticians and data scientists play an important role. So, it's no surprise the new year's job rankings put statisticians and data scientists high on their lists, continuing a trend of high rankings…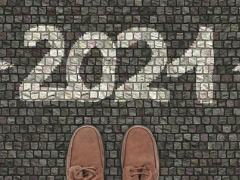 This year been unpredictable and unprecedented for everyone. With the dramatic shift in the U.S. workforce and economy due to COVID-19, you may be wondering,"Is a statistics still a good career option for me?" Although the future may seem unknown for many, don't fear, future statisticians! There are countless opportunities to put your stats skills toward important and fulfilling work, including human rights, international development,…