Statistics Among Top Jobs for Millennials, Report Says
June 17, 2015
If you are one of the 75 million Americans born between 1981 and 2000, statistics might be one of the best jobs to pursue. CBS Money Watch and Forbes recently reported this finding by CareerCast.com, which ranked jobs for millennials according to criteria like salary, growth and satisfaction. It's no surprise that statistics—one of the hottest careers—tops the charts.
The list includes statistician and data scientist, two jobs that require a deep knowledge of statistics, but also professions that often require some knowledge of statistics, including software engineer, market research analyst, advertising executive and civil engineer.
What does all this mean? Statistics–the science of learning from data–is quickly becoming the must-have skill for anyone seeking an edge in the labor market. Whether you decide to get a degree in statistics or take a couple courses in statistics, you'll benefit from having a tool whose applications are nearly too numerous to list.
CBS News summed it up this way: "Much like data scientists, people who are able to 'dive' into data and emerge with the essential statistical information are increasingly in demand."
Don't miss out on stories like this about careers in statistics. Follow us on Twitter and Facebook.






Related Posts
From monitoring pandemic impacts, to election projections, to social justice causes, the biggest issues of these times all have one thing in common: Statisticians and data scientists play an important role. So, it's no surprise the new year's job rankings put statisticians and data scientists high on their lists, continuing a trend of high rankings…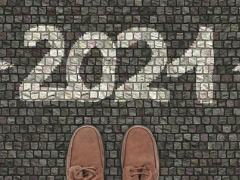 This year been unpredictable and unprecedented for everyone. With the dramatic shift in the U.S. workforce and economy due to COVID-19, you may be wondering,"Is a statistics still a good career option for me?" Although the future may seem unknown for many, don't fear, future statisticians! There are countless opportunities to put your stats skills toward important and fulfilling work, including human rights, international development,…