Wall Street Journal: Statisticians Lured to High-Tech Jobs Offering Good Salaries and Interesting Work
September 5, 2014
Statisticians, also known as data scientists, are highly sought after by everyone from banks to retailers to app developers, reports Elizabeth Dwoskin of the Wall Street Journal. In fact, their skills are so rare that many in the high-tech sector have dubbed them "Unicorns," she writes.
She quotes a data consultant from Booz Allen Hamilton who says that a data scientist on LinkedIn could easily get up to 100 emails from recruiters each day.
That demand translates into high salaries for statisticians, who earn lucrative paychecks for their top notch work. With only two years' experience, a data scientist can earn between $200,000 and $300,000 a year, reports Dwoskin. Her quick search of job sites yields tens of thousands of jobs for statisticians: "Job-listing sites SimplyHired.Com and LinkedIn currently list between 24,000 and 36,000 openings for positions that have data science in their titles. Data from a third site showed 6,000 companies were recruiting for such talent at the end of last year."
But it's not necessarily the money that draws people to statistics, says Dwoskin, but the impact they can have, such as writing algorithms that connect us on LinkedIn, mapping our reviews on Yelp, and developing functions that make us love wearable technology.
Read the full article, "Big Data's High-Priests of Algorithms."






Related Posts
From monitoring pandemic impacts, to election projections, to social justice causes, the biggest issues of these times all have one thing in common: Statisticians and data scientists play an important role. So, it's no surprise the new year's job rankings put statisticians and data scientists high on their lists, continuing a trend of high rankings…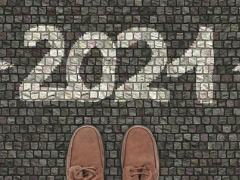 This year been unpredictable and unprecedented for everyone. With the dramatic shift in the U.S. workforce and economy due to COVID-19, you may be wondering,"Is a statistics still a good career option for me?" Although the future may seem unknown for many, don't fear, future statisticians! There are countless opportunities to put your stats skills toward important and fulfilling work, including human rights, international development,…