Statistician Jen Van Mullekom Plays an Important Role at Dupont
December 8, 2014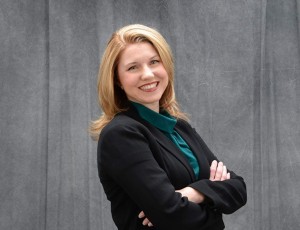 Jen Van Mullekom is a statistician at DuPont where she helps the science company make informed decisions for a variety of problems and scenarios. Jen calls herself an "accidental statistician" because she set out to become a math teacher when she started her undergraduate studies. But upon taking a statistics class, she was amazed at how statistics could be used to tackle all kinds of real-world problems. After this experience, she was hooked on statistics and decided to pursue both a master's and a Ph.D. in statistics at Virginia Tech University.
Today, Jen works in industrial statistics, which means she focuses on areas within the physical and engineering sciences as well as quality control. She is part of a team that designs experiments and solves problems across many departments. At DuPont, she works with everyone, from marketing and sales specialists to engineers and scientists. The experiments and models her team creates help find what combination of variables might work together to make the best outcome. When designing a military helmet, for example, Jen's work helps determine which materials and manufacturing conditions work together best to prevent injury during combat. The helmets are built based off experimental findings and then the team tests them against actual threats like different types of bullets and fragments.
The projects Jen works on changes regularly in response to the company's market-driven innovations. In the early 1800s, DuPont started as a gunpowder mill. Now the company develops all kinds of materials for food, energy, and protection like the very versatile Tyvek®, a selective barrier technology. Jen has worked on projects that include developing a Tyvek®-based irrigation tubing that helps farmers grow crops using less water and energy. She also has received a DuPont Corporate Engineering Excellence Award as part of a team working on a project in Tyvek® Medical Packaging to keep medical devices sterile.
Statisticians like Jen can easily transition between these diverse projects because of the broad background statistical thinking provides. Statisticians are highly valued by companies for their ability to look at a range of problems and solve them creatively.






Related Posts
From monitoring pandemic impacts, to election projections, to social justice causes, the biggest issues of these times all have one thing in common: Statisticians and data scientists play an important role. So, it's no surprise the new year's job rankings put statisticians and data scientists high on their lists, continuing a trend of high rankings…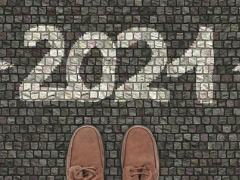 This year been unpredictable and unprecedented for everyone. With the dramatic shift in the U.S. workforce and economy due to COVID-19, you may be wondering,"Is a statistics still a good career option for me?" Although the future may seem unknown for many, don't fear, future statisticians! There are countless opportunities to put your stats skills toward important and fulfilling work, including human rights, international development,…