Statistician Among Top Three Jobs for Millennials
September 1, 2015
Young Invincibles, an advocacy group focused on economic issues facing young adults, recently ranked the best jobs for Millennials, and statistician tied for third place, beating out better-known jobs like computer scientist, software developer, and even public relations manager.
Young people are increasingly concerned about economic security and employment prospects, according to the group, which seeks to provide youth more guidance on careers and fields that will provide a good return on their college investment.
The top two jobs were physician assistant and actuary, the latter of which also requires significant education in statistics.
The Wall Street Journal reported on the news, stating  "If you're trying to find a career path that might actually have a decent income and a future, you may want to consider becoming a physician assistant, an actuary or statistician or an engineer.
High pay and growth weren't the only criteria the report authors evaluated. They gave more weight to careers that employ a larger-than-average share of Millennials. That makes the inclusion of statistics even more significant—it's a fast-growing profession that not only welcomes young professionals, but relies on more of them entering the field to solve the many interesting problems in areas like data science, machine learning, and predictive analytics throughout government, industry and academia.
We've always known statistics was an amazing job with strong prospects, and it's great to see others are coming to the same the conclusion.
See the full list of top 22 jobs for Millennials below and read the report here.






Related Posts
From monitoring pandemic impacts, to election projections, to social justice causes, the biggest issues of these times all have one thing in common: Statisticians and data scientists play an important role. So, it's no surprise the new year's job rankings put statisticians and data scientists high on their lists, continuing a trend of high rankings…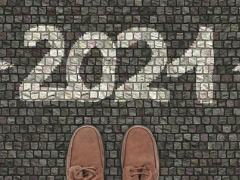 This year been unpredictable and unprecedented for everyone. With the dramatic shift in the U.S. workforce and economy due to COVID-19, you may be wondering,"Is a statistics still a good career option for me?" Although the future may seem unknown for many, don't fear, future statisticians! There are countless opportunities to put your stats skills toward important and fulfilling work, including human rights, international development,…