St. Patrick's Day: The Statistics Legacy Behind Guinness
March 17, 2018
William Sealy Gosset worked at the Guinness brewery in Dublin, Ireland, in 1904 as an experimental brewer. His job was to experiment with the process to improve the taste while also increasing quantity and decreasing costs.
In his creative problem-solving to address these challenges, Gosset is responsible for inspiring a ground-breaking method for determining likely error of an estimate, depending on your sample size.
During his experiments, Gosset discovered that using small samples of hops did not allow him to distinguish the differences between batches of beer. After years of research, he developed Student's t-test, a fundamental statistical method for testing hypothesis when the population standard deviation is unknown, which is widely used to this day.
Gosset's legacy continues today, as his research is used to get a sense of how likely a certain result would be, compared to random chance. If the chance is low, the result is considered "significant."
As you celebrate St. Patrick's Day, raise a glass in honor of William Sealy Gosset, who made an important contribution to statistical significance using beer.






Related Posts
From monitoring pandemic impacts, to election projections, to social justice causes, the biggest issues of these times all have one thing in common: Statisticians and data scientists play an important role. So, it's no surprise the new year's job rankings put statisticians and data scientists high on their lists, continuing a trend of high rankings…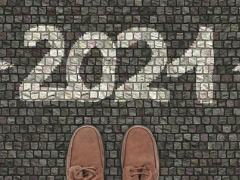 This year been unpredictable and unprecedented for everyone. With the dramatic shift in the U.S. workforce and economy due to COVID-19, you may be wondering,"Is a statistics still a good career option for me?" Although the future may seem unknown for many, don't fear, future statisticians! There are countless opportunities to put your stats skills toward important and fulfilling work, including human rights, international development,…