Pittsburgh Post-Gazette Reports on Growth in Undergraduate Statistics Degrees
February 3, 2015
The Pittsburgh Post Gazette today reported on data released by the American Statistical Association showing that statistics is the fastest-growing STEM degree.
"[The American Statistical Association's] analysis of federal education data says statistics since 2010 has been the fastest-growing Science, Technology, Engineering and Math (STEM) undergraduate degree in the nation, outpacing all other computer-related disciplines, environment and psychology.

The number of degrees conferred in statistics grew from 2010 to 2013 by 95 percent to 1,656 degrees, the group reported.

It says Carnegie Mellon University is among the fastest-growing statistics programs, with a 91 percent surge during those years. It awarded 22 degrees in 2013, the group reported."
To read the full article, go here.






Related Posts
From monitoring pandemic impacts, to election projections, to social justice causes, the biggest issues of these times all have one thing in common: Statisticians and data scientists play an important role. So, it's no surprise the new year's job rankings put statisticians and data scientists high on their lists, continuing a trend of high rankings…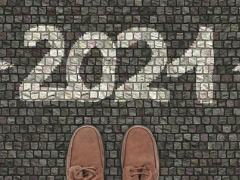 This year been unpredictable and unprecedented for everyone. With the dramatic shift in the U.S. workforce and economy due to COVID-19, you may be wondering,"Is a statistics still a good career option for me?" Although the future may seem unknown for many, don't fear, future statisticians! There are countless opportunities to put your stats skills toward important and fulfilling work, including human rights, international development,…