New York Times Learning Network's "What's Going On in This Graph?" Returns for 2020-2021 School Year
September 15, 2020
The American Statistical Association (ASA) and The New York Times Learning Network released a new "What's Going On in This Graph?" last week to mark the beginning of the academic year.  
Once a week from September to May, this ongoing feature shares a graph from a recent New York Times article without any contextual information. This gives students the opportunity to apply their statistical knowledge and critical thinking skills to deduce key information and messages communicated in the graph.  
On Wednesday, September 16, ASA educators will facilitate a live discussion on this month's featured post in the comment section with teachers and students from around the country from 9 a.m. to 2 p.m. EST   
Check out the complete series here and join the discussion online.






Related Posts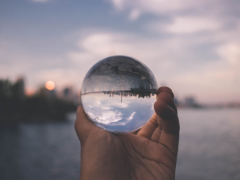 By Kayla Williams, mathematics major, Ohio State University I am currently a senior mathematics major at the Ohio State University, and hope to begin a Ph.D. program in statistics this upcoming fall. During the summer of 2022, I participated in the Collaborative Undergraduate Biostatistics Experience (CUBE) program at Virginia Tech. I enjoyed learning about the…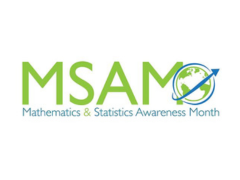 If you haven't had a chance to celebrate Mathematics and Statistics Awareness Month (MSAM), you still have time!  But what is Mathematics and Statistics Awareness Month? It was originally founded as Mathematics Awareness Week in 1986 with a proclamation by President Ronald Reagan. In 2017, the effort extended to statistics to highlight the importance of…