New Hybrid Economy Demands Highly Trained Data Scientists
April 17, 2017
Anytime there is recognition of the importance of data science and analytics in today's workforce, we stand up and cheer. From the often-cited McKinsey Report on Big Data, to the U.S. News & World Report's declaration that 2017 is the Year of the Statistician, evidence supporting the need for statisticians and the many benefits of a career in the field continues to grow.
A joint report just released by PricewaterhouseCoopers (PwC) and the Business-Higher Education Forum focuses on the shortage of job candidates with data science and analytics skills, and the economic and competitive implications of that shortage continuing to expand over time. The study estimates 2.72 million job openings demanding data science and analytics skills in 2020.
The current shortage of skills in the national job pool demonstrates the business-as-usual strategies won't satisfy the growing need.
If we are to unlock the promise and potential of data and all the technologies that depend on it, employers and educators will have to transform.
Of particular interest to the team at This is Statistics is the idea that demand should be clarified with signals that motivate educators and job seekers.
The study calls for efforts to show what careers in data science and analytics look like, so that students can see what their life's work can look like if they choose this path.
Hooray! That is what This is Statistics has been working hard to do since 2014. We not only show students the breadth of career options in the statistical sciences, we help parents understand the appeal of statistics, and provide educators and counselors an array of resources to guide their discussions with students.
Thank you to PwC and the Business-Higher Education Forum for diving into the subject of data science and challenging business and higher education to work together to address the challenges ahead.
Read the entire report here and check out our video on why the employer demand for statisticians is so high.
Learn even more about how education for data science is advancing in this AMSTAT article.






Related Posts
From monitoring pandemic impacts, to election projections, to social justice causes, the biggest issues of these times all have one thing in common: Statisticians and data scientists play an important role. So, it's no surprise the new year's job rankings put statisticians and data scientists high on their lists, continuing a trend of high rankings…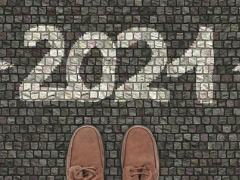 This year been unpredictable and unprecedented for everyone. With the dramatic shift in the U.S. workforce and economy due to COVID-19, you may be wondering,"Is a statistics still a good career option for me?" Although the future may seem unknown for many, don't fear, future statisticians! There are countless opportunities to put your stats skills toward important and fulfilling work, including human rights, international development,…