It's Never Too Early to Study Statistics
August 22, 2014
We're living in an age in which data has become more available and more important to industry and society, yet our ability as a population to analyze data is not keeping up, writes Jonathan Wai, a researcher at Case Western Reserve University.
He quotes a vice president at Facebook, Elliot Schrage, who said statistics will be the "most powerful skill in the 21st century" and Hal Varian, Google's Chief Economist, who told the New York Times that statistician is one of the sexist jobs today.
To prepare for the growth in jobs and opportunities for those with a background in statistics, Wai argues for more statistics education at an earlier age. He cites guidelines for Pre-K through 12 statistics education endorsed by the American Statistical Association, which states "a statistically literate high-school graduate will know how to interpret data in the morning newspaper and will ask the right questions about statistical claims."
For example, someone with statistical literacy will know that association is not causation and that data is more meaningful than anecdotes. Statistical literacy offers so many benefits—not only in our roles as professionals, but also as citizens, parents and consumers.
Click here to learn more about why it is so important to study statistics.






Related Posts
From monitoring pandemic impacts, to election projections, to social justice causes, the biggest issues of these times all have one thing in common: Statisticians and data scientists play an important role. So, it's no surprise the new year's job rankings put statisticians and data scientists high on their lists, continuing a trend of high rankings…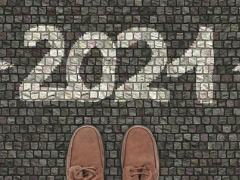 This year been unpredictable and unprecedented for everyone. With the dramatic shift in the U.S. workforce and economy due to COVID-19, you may be wondering,"Is a statistics still a good career option for me?" Although the future may seem unknown for many, don't fear, future statisticians! There are countless opportunities to put your stats skills toward important and fulfilling work, including human rights, international development,…