Catch the Excitement of Statistics at Annual Math Teachers Meeting
April 5, 2017
The National Council of Teachers of Mathematics' Annual Meeting and Exposition is tomorrow, and we have our pencils sharpened and our calculators ready. If you're there, be sure to drop by the ASA booth and talk with us!
At this event, thousands of mathematics and statistics education peers, from pre-K educators to administrators, come together to exchange ideas, engage with innovation in the field, and discover new learning practices that will drive student success.
Mathematics, statistics, and data science go hand-in-hand, and we were thrilled to see a number of sessions at this year's event focusing on statistics-related topics:
Thursday:
MOOC-Eds: Free Online Professional Development on Your Schedule (72)
Strategic Use of Technology Tools for Statistics in High School Math Courses (127)
Analyzing Variation Can Help Us to Make Estimates and Decisions: It's More Than Just a Random Thing (264)
Friday:
A New Approach to On-Level Statistics: Statistics and Probability with Applications (422.6)
Understanding Sampling Variability (528)
Experimental Design and Simulation Based Inference (535)
Saturday:
Experience-First Statistics: Using Activities to Promote Statistical Thinking (610)
Using Simulations to Make Inferences: Come Learn How! (626)
LOCUS: A Formative Assessment Tool for Teachers That Is Informing State and National Assessments (644)
Completing the Incomplete: Making Sense of Completing the Square Using Manipulatives (655)
See even more about NCTM in this American Statistical Association blog entry, "Heading to NCTM? Check out these great statistics resources."
With career opportunities growing rapidly in the field, data science is an important part of today's education conversation.
Learn more about NCTM's Annual Meeting and Exposition here.






Related Posts
From monitoring pandemic impacts, to election projections, to social justice causes, the biggest issues of these times all have one thing in common: Statisticians and data scientists play an important role. So, it's no surprise the new year's job rankings put statisticians and data scientists high on their lists, continuing a trend of high rankings…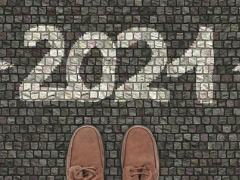 This year been unpredictable and unprecedented for everyone. With the dramatic shift in the U.S. workforce and economy due to COVID-19, you may be wondering,"Is a statistics still a good career option for me?" Although the future may seem unknown for many, don't fear, future statisticians! There are countless opportunities to put your stats skills toward important and fulfilling work, including human rights, international development,…