Stats in Action: Meet AAAS Mass Media Fellow Nick Thieme
June 1, 2017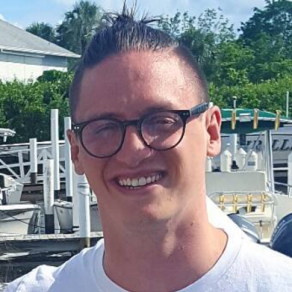 Nick Thieme is an AAAS Mass Media Fellow with the sponsorship of the American Statistical Association, working at Slate Magazine over the coming months. Through this series, he will give us a glimpse behind the scenes of his journey as a statistician and data journalist. 
It was a busy time of year at Carnegie Mellon University, and, following a selfish, immature tradition that happens more often than it should, students had been calling in bomb threats to avoid classes and tests.
As yet another threat was announced, silence filled the room of my statistics class. Uneasy and afraid, we looked at the professor, Oded Meyer. I was scared, so his exact words failed to register, but I distinctly remember his calmness.
He said something like: "When I was going to school in Israel, I got used to bombings all the time. So, anyone who wants to can leave, but I'm going to keep teaching class." A nervous but relieved laugh went through the crowd, and though many people left, a good deal stayed to hear the end of his lecture, myself included.
To be clear, Oded put no one in harm's way that day. Still, he changed my conception of how statisticians could act. They did not have to be meek. Quite the opposite. They could be courageous, and even clever, in the face of danger. Before that class, I found myself attracted to the wide variety of fields statisticians worked in, but I wasn't sure I wanted to be a statistician. After that class, I was.
In the number of data analytic roles I've held since then, it has become increasingly apparent how wrong my initial view of statistics and statisticians was. I've learned that statisticians can be brave, yes, but brave is only one of the many things they can be.
The summer after my senior year, I worked at NASA, searching for black holes with Dr. Jeremy Schnittman. I was a nervous young adult (I've since grown out of that phase and matured into a nervous late-20-something). I was unsure about myself and the quality of my skills.
Jeremy was a thoughtful, unselfish teacher. He gave me papers to read and plenty of his hours to explain them. He helped me with the math behind our simulations and remained patient when it took me time to wrap my head around his explanations. I left NASA as a better and more confident scientist.
In September of that year, I started my masters at Rensselaer Polytechnic Institute. There, I worked with Dr. Kristin Bennett on an epidemiological study of tuberculosis. The scope of her work amazed me. It was like a city that stretched to the horizon, with seemingly endless neighborhoods.  Optimization methods here, fitting algorithms down the street, biology nearby, always more to see. During my year at RPI, that already expansive metropolis kept growing.
She was starting a new project studying the human physiological response to movies and video games. Seeing Kristin apply statistics to a great love of mine, video games, was the perfect example of the diversity of statistics, and showed me that diversity in my work is something I prize.
Most recently, I attended the University of Maryland for my Ph.D. studies. Continuing with bioinformatics research, I worked with Hector Corrada Bravo developing algorithms for cancer research. When I think of my time with Hector, my favorite John Cleese quote comes to mind: "Too many people confuse being serious with being solemn."
Laughter and careful thought are not mutually exclusive, and Hector embodies that. Every meeting, he shares both jokes and insights into my work. His ability to see the heart of these problems and smiles as he explains them is something I aspire to.
These statistical mentors (and others that space constraints forced me to unfairly exclude) reaffirmed my love of statistics. They showed me new applications, new methods, and new philosophies, but they also changed my mental model of statisticians. That brings me to the "point" of this post.
I recently won a AAAS Mass Media Fellowship, and the ASA was kind enough to sponsor me to go write for Slate Magazine over the summer. During that time, I'll be writing periodic updates for the ASA about my day-to-day activities. Ostensibly, those posts will aim to describe the fellowship through the lens of a statistician.
But, my goal with these posts is to do for someone what Oded, Jeremy, Kristin and Hector did for me: To get across the point that statisticians are multifaceted.
I'm a statistician, but also a writer, a person interested in the law and politics, and a gamer. I hope to get across the point that those options are just three in an endless sea of possibilities. Fingers crossed I'm up to the task.
Interested in pursuing graduate studies in statistics? Check out this Amstat News Q&A series about data science and analytics masters programs.
Learn more about Nick Thieme in this Amstat News article.






Related Posts
From monitoring pandemic impacts, to election projections, to social justice causes, the biggest issues of these times all have one thing in common: Statisticians and data scientists play an important role. So, it's no surprise the new year's job rankings put statisticians and data scientists high on their lists, continuing a trend of high rankings…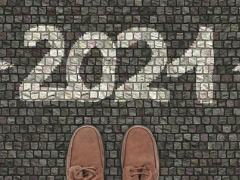 This year been unpredictable and unprecedented for everyone. With the dramatic shift in the U.S. workforce and economy due to COVID-19, you may be wondering,"Is a statistics still a good career option for me?" Although the future may seem unknown for many, don't fear, future statisticians! There are countless opportunities to put your stats skills toward important and fulfilling work, including human rights, international development,…