Meet a Statistician: This Week's Facebook Live Guest is Rob Santos
April 8, 2020
April is Mathematics and Statistics Awareness Month (MASAM), and This is Statistics is featuring a weekly Q&A for teachers and students to enhance the digital classroom. Last week, we kicked off our Meet a Statistician series spotlighting real statisticians in a wide range of fields.
On Thursday, April 8 at 2pm ET we held a live Twitter interview with Rob Santos.
Robert Santos is vice president and chief methodologist at the Urban Institute. Born and raised in San Antonio, Texas, he received a BA in mathematics from Trinity University after attending San Antonio Community College. Santos received an MA in statistics from the University of Michigan while learning the art and science of survey sampling at the Survey Research Center of the UM Institute for Social Research.
With more than 40 years of experience, his expertise spans quantitative and qualitative research design, sampling, survey operations, and statistical analysis, and his specialty areas include undocumented immigrants and other disadvantaged populations. Santos has worked across a wide range of policy areas including education, health, immigration and refugees, environmental issues, housing discrimination, travel behavior, and elections.
Among many leadership roles Rob has held, he has been elected to be the 116th president of the ASA (with presidency in 2021).
Rob shared about how he applies statistical principles to study real-world problems, what the future of statistics will look like in 10 years, and answered your questions!
With career opportunities in statistics growing at a projected rate of 31 percent between 2018 and 2028, according to the Bureau of Labor Statistics, now is the time for students to hear from experts to kick off their own careers.
View the full interview with Rob Santos at #MeetAStatistician on Twitter.
Additional resources for teachers and students:
What are you doing to celebrate Mathematics and Statistics Awareness Month? Tell us on Twitter by tagging us @ThisIsStats and using #MathStatMonth.






Related Posts
From monitoring pandemic impacts, to election projections, to social justice causes, the biggest issues of these times all have one thing in common: Statisticians and data scientists play an important role. So, it's no surprise the new year's job rankings put statisticians and data scientists high on their lists, continuing a trend of high rankings…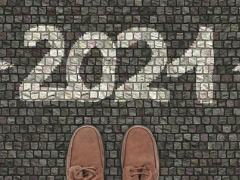 This year been unpredictable and unprecedented for everyone. With the dramatic shift in the U.S. workforce and economy due to COVID-19, you may be wondering,"Is a statistics still a good career option for me?" Although the future may seem unknown for many, don't fear, future statisticians! There are countless opportunities to put your stats skills toward important and fulfilling work, including human rights, international development,…