Meet a Statistician: This Week's Facebook Live Host is Claire McKay Bowen
April 22, 2020
Throughout the month of April, we've been celebrating Mathematics and Statistics Awareness Month (MASAM) with a weekly Facebook Live Q&A spotlighting real statisticians. So far, our chats have featured quantitative sociologist Dr. Sam Echevarria, methodologist Rob Santos, and retired professor and K-12 statistics ambassador Chris Franklin.
Statisticians work in any field that requires collecting and analysis of data, including education, marketing, sports, healthcare, and many more. This Q&A series lets statisticians tell you themselves about all the different paths you can pursue with a career in statistics.
This week's guest is Claire McKay Bowen, Lead Data Scientist, Privacy and Data Security for Urban Institute. Join her this Thursday at 2pm ET as she shares about her career in data privacy, the importance of women in statistics and other STEM fields, and how statistics can support personal passions like fitness (she has completed a full Ironman!).
Claire McKay Bowen is the lead data scientist for privacy and data security at the Urban Institute. She develops and researches algorithms that create synthetic versions of confidential data, such as income tax return data, and assesses the quality and privacy guarantee of the generated synthetic data.
Bowen obtained her honors BS in mathematics and physics from Idaho State University before receiving her MS and PhD in statistics at the University of Notre Dame. Before her current position, Bowen worked at the Los Alamos National Laboratory, where she investigated cosmic ray effects on supercomputers and developed functional data analysis techniques for iterative design problems. Bowen is a past National Science Foundation Graduate Research Fellow (NSF GRF) and maintains one of the top NSF GRF advice websites for potential applicants, reaching hundreds of students every year.
What are you doing to celebrate Mathematics and Statistics Awareness Month? Tell us on Twitter by tagging us @ThisIsStats and using #MathStatMonth.






Related Posts
From monitoring pandemic impacts, to election projections, to social justice causes, the biggest issues of these times all have one thing in common: Statisticians and data scientists play an important role. So, it's no surprise the new year's job rankings put statisticians and data scientists high on their lists, continuing a trend of high rankings…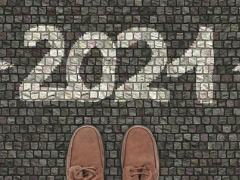 This year been unpredictable and unprecedented for everyone. With the dramatic shift in the U.S. workforce and economy due to COVID-19, you may be wondering,"Is a statistics still a good career option for me?" Although the future may seem unknown for many, don't fear, future statisticians! There are countless opportunities to put your stats skills toward important and fulfilling work, including human rights, international development,…