Meet a Statistician: This Week's Facebook Live Host is Chris Franklin
April 15, 2020
We're in the third week of our weekly Q&A that celebrates Mathematics and Statistics Awareness Month (MASAM). Each week, we spotlight real statisticians in a wide range of fields for teachers and students to enhance the digital classroom.
The famous statistician John Tukey once said, "The best thing about being a statistician is you get to play in everyone's back yard." With this series, we're letting statisticians show you for themselves all the different opportunities available to you with statistics.
Last week we held a live Twitter chat with methodologist Rob Santos and the week before we kicked things off with a Facebook Live video with quantitative sociologist Dr. Sam Echevarria.
Join Chris Franklin for our third chat this Thursday, at 2 pm ET, as she shares why statistics how statistics touches almost every field, how it impacts our daily lives, and offers her tips for students and teachers in the digital classroom. Bring your questions!
Chris Franklin is the K-12 statistics ambassador for the ASA and an elected ASA fellow. She is retired from the University of Georgia as the Lothar Tresp Honoratus Honors professor and senior lecturer emerita in statistics. She is the co-author of an introductory statistics textbook for advanced placement (AP), a post-secondary co-author of a sports statistics textbook for high school and a statistics writer for major ASA and NCTM policy documents. She is a past chief reader for AP statistics and a Fulbright scholar to New Zealand. Chris welcomes opportunities to collaborate and share her love of statistics with teachers and teacher educators. She is crazy about running, hiking, scoring baseball games and reading mysteries.
In her chat, Franklin will share more about her work developing statistics courses for K-12 teachers, including writing statistics standards and serving as the lead faculty adviser with Advanced Placement Statistics.
What are you doing to celebrate Mathematics and Statistics Awareness Month? Tell us on Twitter by tagging us @ThisIsStats and using #MathStatMonth.






Related Posts
From monitoring pandemic impacts, to election projections, to social justice causes, the biggest issues of these times all have one thing in common: Statisticians and data scientists play an important role. So, it's no surprise the new year's job rankings put statisticians and data scientists high on their lists, continuing a trend of high rankings…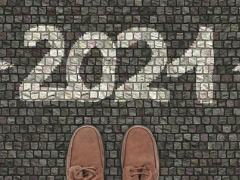 This year been unpredictable and unprecedented for everyone. With the dramatic shift in the U.S. workforce and economy due to COVID-19, you may be wondering,"Is a statistics still a good career option for me?" Although the future may seem unknown for many, don't fear, future statisticians! There are countless opportunities to put your stats skills toward important and fulfilling work, including human rights, international development,…