Medical Doctor Says Statistics Education "Instrumental" to Her Success
April 10, 2015
College students "should run—not walk—to sign up for a statistics course as soon as possible," writes Jessica Johnson, chief resident of physical medicine at Walter Reed National Medical Center, in a USA Today article.
Johnson is a graduate of Cornell College and the University of Missouri School of Medicine.  She's completing her final year of residency, and credits much of her career success to statistics:
"As a doctor, I'm inundated with data and research studies that analyze and draw conclusions from this data. Sometimes those conclusions are sound; sometimes they aren't. My background in statistics allows me to tell the difference and identify treatments that can have a meaningful impact on the outcomes of my patients," she explains in the article.
Statistics is particularly helpful in Johnson's field: physical medicine and rehabilitation. She works with patients who have lost limbs, many in combat.  Her field has made tremendous advances in recent years and statistical science is critically important to understanding new treatments and their impact on patients.
"The data analysis I conduct can shape a patient's treatment, such as optimizing medications and planning for surgery. For example, we use data looking at functional outcomes to assess whether patients with severe traumatic brain injury benefit from a particular medication, both in the acute and long-term settings," writes Johnson.
This is just another example of how knowledge of statistical science can give you a competitive advantage in more careers than you might think.






Related Posts
From monitoring pandemic impacts, to election projections, to social justice causes, the biggest issues of these times all have one thing in common: Statisticians and data scientists play an important role. So, it's no surprise the new year's job rankings put statisticians and data scientists high on their lists, continuing a trend of high rankings…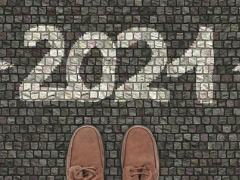 This year been unpredictable and unprecedented for everyone. With the dramatic shift in the U.S. workforce and economy due to COVID-19, you may be wondering,"Is a statistics still a good career option for me?" Although the future may seem unknown for many, don't fear, future statisticians! There are countless opportunities to put your stats skills toward important and fulfilling work, including human rights, international development,…