"I Wish I Had Taken a Class in Statistics," Writes Journalist
September 2, 2015
We've been hearing a lot lately about the value of a statistics education for career success, no matter the field. But we hear less about the advantage statistical literacy can give each of us in our personal and family lives through critical thinking.
Slate columnist Laura Miller writes about her discovery that critical thinking isn't just about finding the "hidden and sometimes manipulative meanings in language." She says "persuasion now aimed at the average citizen comes in the form of numbers, specifically numbers that tell us about the future, about how likely something is to happen (or not happen) based on how much it happened (or didn't) in the past."
For example, how can we determine whether the data or study a politician cites actually supports his or her justification for a position? When it comes to issues that impact us personally or society as a whole, such as health care, immigration and education, it's crucial to know the decisions made by our elected officials are based on sound analysis of quality data. Now that we're in a presidential election cycle, the significance of being savvy about statistics is even more important as citizens decide who is best suited to lead the country in the next few years through some very tough issues.
Miller cites a host of other situations where knowledge of statistics is useful, from analyzing claims about vaccines and autism to assessing the benefits of a medical procedure.
"This is why everyone, even mathphobic humanities majors, needs to take a class in statistics," writes Miller. "Statistics and the science of probability represent the ultimate in critical thinking because they teach us how to criticize the ways we habitually think."
Read the full article here.






Related Posts
From monitoring pandemic impacts, to election projections, to social justice causes, the biggest issues of these times all have one thing in common: Statisticians and data scientists play an important role. So, it's no surprise the new year's job rankings put statisticians and data scientists high on their lists, continuing a trend of high rankings…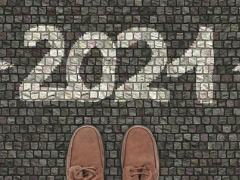 This year been unpredictable and unprecedented for everyone. With the dramatic shift in the U.S. workforce and economy due to COVID-19, you may be wondering,"Is a statistics still a good career option for me?" Although the future may seem unknown for many, don't fear, future statisticians! There are countless opportunities to put your stats skills toward important and fulfilling work, including human rights, international development,…