Educators Share How They Utilize Contests in the Classroom
May 9, 2022
Each year, This is Statistics hosts student contests during both the spring and fall semesters. We receive hundreds of submissions from creative and statistically minded students across the globe for each! But these students aren't working in isolation. Behind most submissions, there is an educator encouraging students and utilizing the contests in lesson plans, as extra credit, or inspiration. We would be remiss to not recognize the all-star educators that help guide students in their journey to develop a clever submission. 
Our Spring Contests and Fall Data Challenges are designed to not only inspire students, but also support educators in bringing statistics to their classrooms! During our most recent spring contest, Breaking News: #DataViz Headline Challenge, we asked them to share how they did it. 
Middle School & High School
Amy Ballard, Brashier Middle College Charter High School, Simpsonville, South Carolina 
I love using "What's Going On In This Graph?" in my statistics class when I think there is something my students might be particularly interested in. Some of the graphs shared at the beginning of the pandemic helped my students see just how beneficial knowing statistics and understanding graphs could be. I'm currently doing the #DataViz Challenge with my data science students. The notice and wonder protocol is a great way to start class and get their minds engaged. I post the weekly challenge submission site and a link to the large graph image as a question in Google Classroom. I then have students make their submission and paste their headline as the answer to the question. That way I'm able to see what they submitted and share with the class. Seeing and discussing one another's responses helps us all grow! 
Beth Benzing, Strath Haven High School, Wallingford, Pennsylvania 
I ask my students to post and share their thoughts on a Jamboard before they share their ideas verbally to the class. My intent is to give my students time to reflect on their own first, but at the same time they can view their classmates' ideas that are being posted on the "board." This is helpful for the struggling student that may need a little support to see some other thoughts before they share their own observations. Jamboard is a live document that allows many participants to write and create together.  
Staci Blair, Tracy Elementary School & Westlake Middle School, Erie, Pennsylvania 
🆃🅷🅴 🆆🅷🆈: I use the graphs with my gifted students because not only do the students find them interesting and challenging, but the graphs also provide an array of academic benefits. To start, the graphs are great resources to promote critical thinking. Plus, they help address various standards: reading informational texts (graphs are non-print texts and the revealed articles provide the printed text), speaking and listening skills, and writing. … The activity also provides a real audience, which makes it authentic. When they happen to get recognized for their titles, it adds another layer of validation for their effort. Overall, it's a win any way you look at it! Thank you, 𝘕𝘠𝘛! 👏⭐ 
Wendy Clark, Indianhead Academy High School, Weiser, Idaho 
I believe it is best practice for students in all classes to collect and/or discuss data every day. I break my lesson into three moments, in the first moment we prepare for learning. It is this time that I ask students to collect and analyze their own data, analyze data related to our content for the day, and make predictions. I have found "What's Going On in this Graph?" very useful. When students are looking at graphs I follow the notice and wonder protocol. First students record their thoughts on paper. This is followed by a share out and whole class discussion. Following our discussion, I then proceed to the second moment in the lesson. Here we look at new content. I have found by experiencing real data first, students are better able to make connections to new ideas and concepts.  
Emma Cox, PHS, South Carolina 
I teach students who are learning English. I like the interesting graphs of the New York Times Learning Network's "What's Going On In This Graph?" feature for sparking conversation in our classroom. We talk about what the graphs mean, but we also learn new vocabulary together. In talking about this graph, we discussed the words "factor" and "headline." Those words were new to some of my students. We discussed "factor" in a mathematical sense and also how it was used in this instance. We discussed what a headline was and why "Interesting" and "Covid" (two of my students' suggestions for headlines for this graph) would not be used as headlines for this graph. 
Randy Cox, NEXT School Eagle Ridge, Salem, South Carolina 
My students are severely extrinsically motivated, so I use This Is Statistics contests as extra credit opportunities, which seems to get them more interested than when I just show them New York Times Learning Network's "What's Going On In This Graph?" and ask them to try to understand and discuss. It's a bit crude, truthfully, but it helps. I hope they'll gain more excitement for stats as a result. 
Matt Dunlap, Franklin Regional High School, Murrysville, PA 
Based on info from a past webinar, I have students look at each graph and create a "I notice, I wonder, and a catchy headline" on our Schoology webpage. I set up a discussion post, and students then have to read through each post and comment on another student's post, or answer another student's "I wonder" question. For this Headline Challenge, we go through each student's headline and consider if the headline would catch somebody's attention and be worthy of your time to continue to read the article.  
Julia Kagge, Oslo Katedralskole, Oslo, Norway 
We discuss the graphs and the prompts in class, first in small groups, next as a class discussion. We look at previous finalists and discuss which headlines we think are best. Using that formula, the students create their own headlines, either individually or in pairs, depending on their preference. We get all headlines on the whiteboard, before they submit them. 
Alana Kilcullen, The Field School, Washington, DC 
I use "What's Going On In This Graph?" regularly in my statistics classroom to foster mathematical language usage, build skills of inquiry when presented with data, and to further curricular goals. I am particularly fond of using the index which sorts by "stat nugget" to both get students thinking about topics that are relevant socially/politically and to introduce or extend out thinking about mathematical content. Using this resource frequently has allowed me to build routines of applying statistical language and considering what information the data visualizations might be missing. It also provides a tool to help students understand how they can follow sources to the raw data being analyzed–or when they are being given an analysis of an analysis of raw data. I think it is important to build these skills and it is incredible to see how students grow in this process from the beginning of the year to the end. 
Eve Lipton, Forest Ridge School of the Sacred Heart, Bellevue, Washington 
We used "What's Going On In This Graph?" weekly in statistics classes, to see what (if any) additional ways to analyze data, and to see if we can find any other ideas / ways to display the data. My Algebra 1 class has been studying scatterplots; we found "What's Going On In This Graph?" to be a great resource for interesting plots. The one about homicide clearance and percent of homicides with guns lead to a great discussion of correlation versus causation for the Algebra 1 class (grade 9). 
Jennifer Mitchell, Burnhamthorpe Public School, Mississauga, Ontario, Canada 
In Grade 5, we use one of these graphs every Wednesday morning as part of our "Bell Work" when students walk in the classroom. I put up the picture of the graph with the 3 provocations: "What do you notice? What do you wonder? Write a catchy headline for the graph." I then give them 5-7 minutes to analyze the information and to write down their information in their Bell Work books. (If the graph is a type we've never studied before, I will give them the short written explanation that goes with it for better understanding). Students then have an opportunity to share their ideas with their classmates, and because of their age, I submit on their behalf (sometimes) to the comments section. We then do the "Reveal" of what the graph actually meant and analyze it further on Friday morning. Students are exposed to bar graphs, line graphs, pictographs and pie charts in the Grade 5 curriculum so sometimes we have to begin with naming the type of graph shown before we try to analyze it. They loved the graph for "Number of weddings during Covid" and the "Olympic Medal counts" the best so far this year. (My one class was so excited to see one of our headlines was chosen for the "Covid Weddings" graph. They think they're famous now!) 
Claudia Smith,
Valley Christian High School, San Jose, California 
I use the #DataViz Headline Challenge as a weekly assignment. My students love the challenge of getting to be creative in creating a headline that showcases their understanding of the data visualization as well as journalism skills. They provide proof that they submitted a headline by forwarding the confirmation email to me. That allows me to see what they submitted and provide general feedback to my classes about what makes a great headline. 
 Undergraduate
Arinjita Bhattacharyya, University of Louisville 
I volunteer as a judge, and mentor whenever I have time and get opportunities to spread my love for statistics. I have been associated with Fall Data Challenge Get Out the Vote! as a mentor in fall 2020. My love for data visualization knew no bounds when I saw this #DataViz Headline Challenge. Though I am not directly involved with the teaching or education profession, I reached out to several past students in the US, Canada and India whom I have mentored before from whom one student from India jumped in for the opportunity and we started explaining and exploring the graphs.  
I was very delighted to mentor this undergraduate girl who hails from my home country India…She was enthusiastic about the Get Out the Vote challenge too and worked diligently with me.  
I am a big proponent and supportive of independent thinking which I have learnt through my Ph.D. journey, so I guided her to think beyond the box and come up with her own ideas about the DataViz headlines…I am excited to share her feedback that she has gained some exposure and had a learning experience.  
I look forward to judging or mentoring and engaging with students in the future, taking some summer interns and remaining associated with This is Statistics.   
Nadine Lynn-Martinsons, Université Grenoble Alpes – Institut universitaire de technologie 2 – Statistique et Informatique Décisionnelle (IUT2 – STID), Grenoble, France 
This year, thanks to your contest, the "What's Going On In This Graph?" section has become a part of most of my classes to varying degrees. For example, I have completely integrated the #DataViz Headline Challenge into the second semester for my first year students. I had already briefly introduced "What's Going On In This Graph?" during the first semester to help students to think more critically about graphs they encounter. Since my students are non-native English speakers and studying statistics, the "What's Going On In This Graph?" activity allows them to improve their English for specific purposes while also developing their critical thinking skills as related to data visualization. Both my students and I enjoy being confronted with a new graph each week on a variety of topics. I find that the competition is a great incentive to mobilize students and to help them get involved and exchange with others. We have been lucky enough to have finalists chosen each week, and I have so enjoyed seeing them be recognized for their efforts! Beyond the competition itself, I think that discovering answers to the questions they wondered about once the reveal has been released completes the process of hypothesizing and encourages them to ask more questions in general in order to find more responses in the future. We will continue to notice and to wonder thanks to the efforts of the NYT and the ASA! Thank you for all your work putting the contest together! 
Connecting students to real-world statistics
Contests can be a fun way to inspire students with the power of statistics—as well as bring new tools and support to your lesson plans! Stay up to date with future This is Statistics student contests by joining the educators newsletter.   
Additional resources to bring statistics to your classroom:  






Related Posts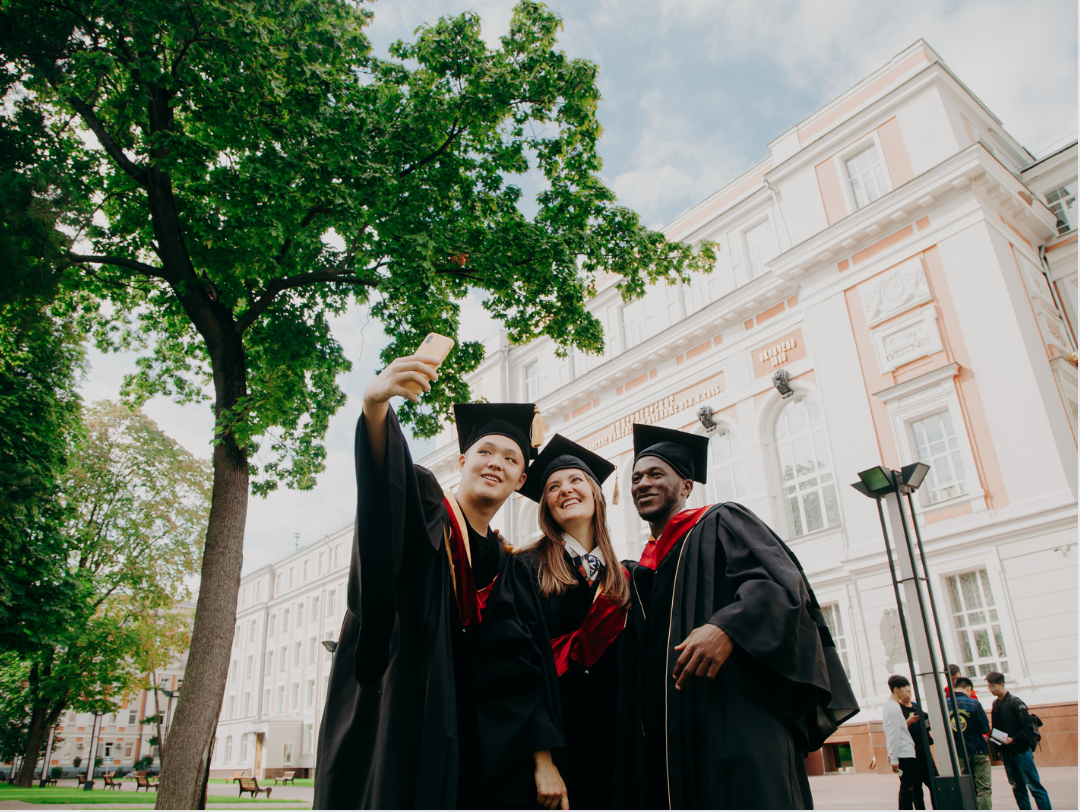 It's back-to-school season! Gear up for the upcoming semester and consider diving into the captivating world of statistics and data science. Looking for diverse job opportunities that span across every industry? Look no further!  With a variety of graduate programs and jobs, now is a great time for students to become data scientists and statisticians….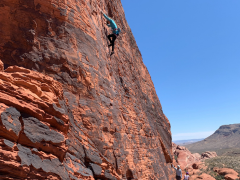 Elizabeth J. Kelly has always loved math, and as a professional statistician at Los Alamos National Laboratory (LANL) and a recreational rock climber, Elizabeth is an avid thrill-seeker who enjoys a challenge. "Math reminds me of climbing, including the need to focus, problem solve and persevere. I guess I ended up in statistics because I…