Happy Holidays!
December 27, 2017
Thank you for joining us this year in our celebration of statistics and the amazing opportunities it offers.
From competitions like Statsketball and the Police Data Challenge, to the Joint Statistical Meeting, our "What Kind of Statistician Could You Be?" quiz, and our partnership with The New York Times Learning Network to create "What's Going On In This Graph?", we have loved engaging with you this year.
Across the country, 'statistician' is being recognized as a top career, opportunities in the field are growing, and colleges are providing more opportunities for students to develop the skills to fill these positions.
We look forward to sharing another year of bright opportunity ahead!
Happy Holidays!






Related Posts
From monitoring pandemic impacts, to election projections, to social justice causes, the biggest issues of these times all have one thing in common: Statisticians and data scientists play an important role. So, it's no surprise the new year's job rankings put statisticians and data scientists high on their lists, continuing a trend of high rankings…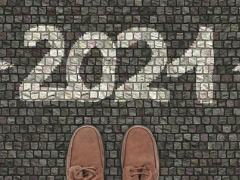 This year been unpredictable and unprecedented for everyone. With the dramatic shift in the U.S. workforce and economy due to COVID-19, you may be wondering,"Is a statistics still a good career option for me?" Although the future may seem unknown for many, don't fear, future statisticians! There are countless opportunities to put your stats skills toward important and fulfilling work, including human rights, international development,…