Happy Holidays!
December 27, 2017
Thank you for joining us this year in our celebration of statistics and the amazing opportunities it offers.
From competitions like Statsketball and the Police Data Challenge, to the Joint Statistical Meeting, our "What Kind of Statistician Could You Be?" quiz, and our partnership with The New York Times Learning Network to create "What's Going On In This Graph?", we have loved engaging with you this year.
Across the country, 'statistician' is being recognized as a top career, opportunities in the field are growing, and colleges are providing more opportunities for students to develop the skills to fill these positions.
We look forward to sharing another year of bright opportunity ahead!
Happy Holidays!






Related Posts

The Public Health Data Challenge deadline is tonight! As your team puts the final touches on your submission, remember to finalize and submit your materials before 11:59 PM EST.  Your submission should consist of a presentation with up to 10 slides on your team's analysis and recommendations as well as an essay with a maximum of 500 words describing the technical details…
0 comments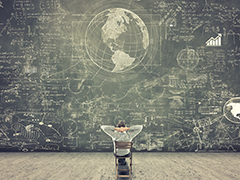 In honor of the science, technology, engineering, and math (STEM) community, today we are celebrating National STEM Day. These disciplines play a vital role in the advancement of scientific innovation and economic growth. National STEM Day is an opportunity to encourage your students to explore and pursue their interests in STEM topics, which includes statistics….
0 comments