Forbes: Data Scientist Among Top Jobs in Engineering and IT
November 2, 2015
Those pursuing a career in engineering or information technology might want to consider a job in data science, writes Susan Adams of Forbes magazine.
In her recent article, "The Best Jobs in Engineering and IT," Adams writes about a CareeerCast.com report that ranks IT and engineering jobs according to hundreds of criteria related to salary, growth outlook and work environment.
Unsurprisingly, the job of data scientist ranks near the top in terms of growth and salary.
According to the CareerCast report, "huge changes"  happening in the field of information technology are driving demand for new types of skills. When it comes to Big Data, those skills might include things like developing predictive models about consumers, for example.
The number of organizations that need data scientists are varied and numerous. Adams sums it up this way: "Any company that sells its services or products is hungry for analysis of the most effective approaches."
So where do data scientists get the skills they need to analyze data? The field is new, so there isn't consensus on this. But the American Statistical Association explains that three professional communities are critical to the field of data science: database management, statistics and machine learning, and distributed and parallel systems.
For anyone planning a career in data science, it's worth starting with these fields and finding a course of study that delves into one or more of them, with statistics serving as a foundation.
Read the full Forbes article here. And to learn more about what data scientists do, read our interview with Shannon Cebron of Pegged Software.
Stay up to date on stories like this about careers in data science and statistics. Follow us on Twitter and Facebook.






Related Posts
From monitoring pandemic impacts, to election projections, to social justice causes, the biggest issues of these times all have one thing in common: Statisticians and data scientists play an important role. So, it's no surprise the new year's job rankings put statisticians and data scientists high on their lists, continuing a trend of high rankings…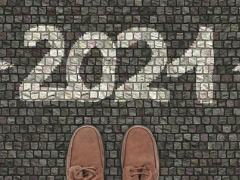 This year been unpredictable and unprecedented for everyone. With the dramatic shift in the U.S. workforce and economy due to COVID-19, you may be wondering,"Is a statistics still a good career option for me?" Although the future may seem unknown for many, don't fear, future statisticians! There are countless opportunities to put your stats skills toward important and fulfilling work, including human rights, international development,…