Fall Data Challenge: Resources Roundup, Stats to Increase Voter Turnout
September 21, 2020
This year's Fall Data Challenge theme is "Get Out the Vote!" As the submission window draws near, let's get inspired with some examples of how statistics contributes to this important aspect of America's democratic process.
According to Census Bureau data, 53 percent of voting age citizens voted in the 2018 election, an historically high voter-turnout rate compared to 42 percent in the 2014 midterms.
Statisticians help us understand crucial voter-turnout data that impacts election results around the country. Here are some recent examples of this in action, as well as some key tools that will help you and your team with your submission.
Voter-turnout jumped in the 2018 midterm election, but young adults—a demographic that typically stays home—made the most pronounced jump in participating. This article explores key insights into the young adult demographic for increasing turnout in future elections.
A variety of factors influence an individual's decision not to show up at the polls. These include apathy, registration problems, legal obstacles, and more. In this article, data visualization helps parse meaning from the data to for a closer look at the biggest impacts to voter-turnout, state-to-state and by political party.
The Census is an invaluable resource for voter-turnout data. (It's even at the core of our Fall Data Challenge dataset!) This writeup offers an analysis of voter turnout comparing the 2018 election to the previous mid-term election in 2014, and the historic jump in voter-turnout.
FDC Dataset Resources & Tools
For our 2020 Get Out the Vote Challenge, all teams must utilize the IPUMS-ASA U.S. Voting Behaviors dataset in their entry.
This dataset includes U.S. voting behavior statistics over the past 14 years. It also uses survey data from the Census Bureau and Department of Labor of Statistics that's collected on a sample of Americans every two years right after the November elections.
Data Training Exercises | IPUMS

IPUMS' materials provide guidance for reading and analyzing data with your team.
Learn more about the Current Population Survey (CPS), the primary resource for labor force statistics in the United States.
United States Elections Project
Explore a database of information on the electoral system including election statistics, electoral laws, research reports, and more to help you and your teammates get started.
Additional resources for the Get Out the Vote Challenge Dataset:
Learn more about the Fall Data Challenge and how to submit your entry here.






Related Posts
From monitoring pandemic impacts, to election projections, to social justice causes, the biggest issues of these times all have one thing in common: Statisticians and data scientists play an important role. So, it's no surprise the new year's job rankings put statisticians and data scientists high on their lists, continuing a trend of high rankings…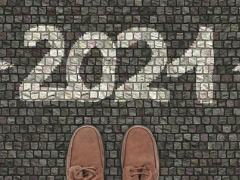 This year been unpredictable and unprecedented for everyone. With the dramatic shift in the U.S. workforce and economy due to COVID-19, you may be wondering,"Is a statistics still a good career option for me?" Although the future may seem unknown for many, don't fear, future statisticians! There are countless opportunities to put your stats skills toward important and fulfilling work, including human rights, international development,…