Fall Data Challenge 2020: Congratulations to our Winners!
November 23, 2020
In this year's Fall Data Challenge, Get Out the Vote, 56 teams of 66 high school and 61 undergraduate students submitted their recommendations on how to increase voter-turnout using voting behavior data from the Census Bureau and Bureau of Labor Statistics, provided by the IPUMS organization.  
Students recommended a variety of impressive voter-turnout strategies to implement for future elections. Overwhelmingly, their statistical assessment of the dataset led them to a correlation between increased education and increased voter turnout. This data point led them to suggest developing programs to educate citizens about the history and importance of voting. 
Teams also recommended improving polling stations, increasing the accessibility of voting information and implementing voter registration programs in every high school. 
Congratulations to our winning teams!
Best Overall:
Undergraduate: 
Team: Super Juniors
Students: Qi An, Mengzhi Qin, Xuling Yang, and Chenyuan Zhu
Sponsor: Ranjini Grove
Institutions: Barnard College, New York, NY, and
University of Washington, Seattle, WA
High School: 
Team: NGIST
Students: Binze Li, Isabella He, Julian Dong, and Aurora Wu
Sponsors: Yongsheng Bai, Zhaohui Qin and Weihua An
Institutions: Bellaire High School, Bellaire, TX
Pittsford Mendon High School, Pittsford, NY
Northville High School, Northville, MI, and
Emma Willard School, Troy, NY
Honorable Mention, Best Visualization:
Undergraduate:
Team: WU Stats
Students: Aby Jaeger and Nikki Seina
Sponsor: Heather Kitada Smalley
Institution: Willamette University, Salem, OR
High School:
Team: Lake Howell Stats
Students: Samantha Waterston and Emily Mason
Sponsor: John Rothrock
Institution: Lake Howell High School, Winter Park, FL
Honorable Mention, Best Use of External Data:
Undergraduate: 
Team: Green Team
Students: Emily Litzenberg, Kate Lang, Nate Mulugeta, and Shannon Connor
Sponsor: Elizabeth Johnson
Institution: George Mason University, Fairfax, VA
High School: 
Team: Data Minors
Students: James Anderson, Kevin Huang, Prathik Kakarlamudi, Angela Tsang, and Zack Zhuang
Sponsor: Claudia Smith
Institution: Valley Christian High School, San Jose, CA
Thank you to all the teams that submitted their thoughtful and thorough analysis to this year's Fall Data Challenge. Your statistics knowledge will be a force for positive change for years to come!
Stay tuned for our spring 2021 contest! Be the first to know by signing up for our email list here. 






Related Posts
From monitoring pandemic impacts, to election projections, to social justice causes, the biggest issues of these times all have one thing in common: Statisticians and data scientists play an important role. So, it's no surprise the new year's job rankings put statisticians and data scientists high on their lists, continuing a trend of high rankings…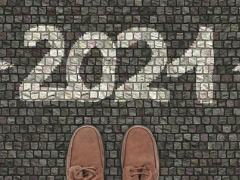 This year been unpredictable and unprecedented for everyone. With the dramatic shift in the U.S. workforce and economy due to COVID-19, you may be wondering,"Is a statistics still a good career option for me?" Although the future may seem unknown for many, don't fear, future statisticians! There are countless opportunities to put your stats skills toward important and fulfilling work, including human rights, international development,…