Fall Data Challenge: Revealing the 2019 Theme
September 17, 2019
The 2019 Fall Data Challenge is almost here! Students, are you ready for this year's contest?
For the third year running, the Fall Data Challenge will offer high school and undergraduate students the opportunity to explore a timely real-world issue that uses statistics to touch individuals' lives and drive social impact.
This year's theme will focus on applying statistical thinking to help end homelessness.
Be the first to know about the official contest dates, datasets, rules, resources and more:






Related Posts
From monitoring pandemic impacts, to election projections, to social justice causes, the biggest issues of these times all have one thing in common: Statisticians and data scientists play an important role. So, it's no surprise the new year's job rankings put statisticians and data scientists high on their lists, continuing a trend of high rankings…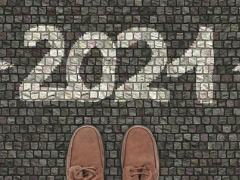 This year been unpredictable and unprecedented for everyone. With the dramatic shift in the U.S. workforce and economy due to COVID-19, you may be wondering,"Is a statistics still a good career option for me?" Although the future may seem unknown for many, don't fear, future statisticians! There are countless opportunities to put your stats skills toward important and fulfilling work, including human rights, international development,…