How to Create Data Subsets for the 2020 Fall Data Challenge
October 9, 2020
The 2020 Fall Data Challenge: Get Out the Vote submission window is almost here! In preparation, you can begin reviewing the dataset with your team now.   
For this year's challenge, all submissions must utilize the IPUMS-ASA U.S. Voting Behaviors dataset. This rich dataset includes information about voting behaviors in the U.S. over the past 14 years, including 28 variables on more than 640,000 cases, from all 50 states and the District of Columbia, from 2004 through 2018.
You are welcome to choose a smaller subset of the data for your team's analysis. You could focus on a particular time or geography, for example. 
Three subsets are already provided:  
           1) Data from 2016 only (~80,000 cases)  
           2) Data from 2018 only (~73,000 cases) 
           3) Data from 2016 – 2018 only.  
Another interesting option would be to focus on only your own state across time (for example, Virginia has about 13,000 cases from 2004 through 2018).  
What kinds of questions do you and your team want to explore within the dataset? Let this inform what kinds of subsets you examine.
How to Create a Subset 
Choose questions about the data that interest you, and let them guide how you explore and subset the dataset.
Once you've decided on the subset of data you'd like to explore, you'll need to create it from the provided dataset. Using the CSV or Excel data file, you can do this by filtering on the criterion you have selected (e.g., Virginia cases across time). 
Good luck!  
Your journey to this year's Fall Data Challenge starts now! Submissions for team entries are open from October 19 to November 11.
Learn more about this year's focus, the dataset, and entry guidelines with these resources:   






Related Posts
From monitoring pandemic impacts, to election projections, to social justice causes, the biggest issues of these times all have one thing in common: Statisticians and data scientists play an important role. So, it's no surprise the new year's job rankings put statisticians and data scientists high on their lists, continuing a trend of high rankings…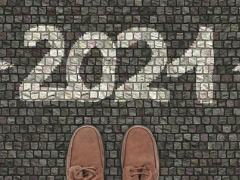 This year been unpredictable and unprecedented for everyone. With the dramatic shift in the U.S. workforce and economy due to COVID-19, you may be wondering,"Is a statistics still a good career option for me?" Although the future may seem unknown for many, don't fear, future statisticians! There are countless opportunities to put your stats skills toward important and fulfilling work, including human rights, international development,…