Calling All Counselors: Sharing Statistics with Your Students
June 29, 2017
If you are a school counselor, chances are you've had a student asking you for thoughts on a career that is in high demand, pays well and is fun. This may seem like a tall order, but there are jobs that deliver on these qualities.
Next week, the American Statistical Association and This is Statistics will be at the American School Counselor Association Annual Conference in Denver, CO, sharing with attendees how studying statistics can put your students on track for success.
Statistics, the science of learning from data, has been around for centuries, so why is it so popular now? Thanks to computing power and the rise of a data-driven economy, there's a high demand for statistical skills across a variety of industries. In fact, the U.S. Bureau of Labor Statistics predicts that jobs for statisticians will grow 34 percent between 2016 and 2024, much faster than the growth rate of seven percent for all occupations.
Salaries are reflective of that demand. Parade Magazine's "What People Earn 2017" features the real-world salaries of a wide variety of careers, including data scientist Dana Udwin who reports her salary as $100,000 a year.
Statistics careers offer ample opportunity for having fun and making a difference. Statisticians and data scientists hold diverse jobs ranging from sports analytics professionals for a Major League Baseball team to investigative journalist to designing clinical trials to find the cutting edge of medical treatment. A large number of other professions also benefit from statistical skills and many college majors require statistics courses.
How can you encourage your students to consider a career or course in statistics? This is Statistics has several resources available to counselors including:
Fact sheet  about careers in statistics. This can be downloaded, printed, and shared in the career services office or distributed to classrooms.
YouTube videos of statisticians who love their jobs and are changing the world through statistics. One of our most popular videos, "Why Study Statistics," provides a great overview of what statisticians do.
PowerPoint presentation counselors can use for Career Days and related events to educate students about careers in statistics.
Be sure to visit ASA/TiS at booth 702 during ASCA 17 July 8-11 to speak with ASA representatives for more information on how statistics can pave the way for the future.






Related Posts
From monitoring pandemic impacts, to election projections, to social justice causes, the biggest issues of these times all have one thing in common: Statisticians and data scientists play an important role. So, it's no surprise the new year's job rankings put statisticians and data scientists high on their lists, continuing a trend of high rankings…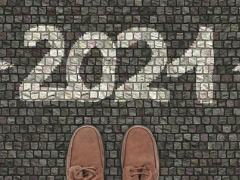 This year been unpredictable and unprecedented for everyone. With the dramatic shift in the U.S. workforce and economy due to COVID-19, you may be wondering,"Is a statistics still a good career option for me?" Although the future may seem unknown for many, don't fear, future statisticians! There are countless opportunities to put your stats skills toward important and fulfilling work, including human rights, international development,…