CNBC Special Report Calls Careers in Data Science "Next Big Thing"
July 28, 2014
More parents may find themselves encouraging their children to become data scientists in the same way they've long encouraged them to become doctors, lawyers or bankers, says a new article by CNBC.
Why? Because statisticians are in strong demand and their salaries are high. Here's an excerpt from the report about earnings of statisticians:
According to Burtch Works' 2014 study of salaries for data scientists – typically those with university degrees in a quantitative field of study that are comfortable with programming languages and statistical methods – the median salary for employees not working as part of a team was $80,000 for those with 0-3 years' experience and $150,000 for those with 9 or more years' experience.
At the managerial level the median salaries were higher, with those responsible for a team of 1-3 earning $140,000 and those responsible for a team of 10 or more earning $232,500.
By contrast, the mean average annual income for a lawyer in America was $131,990 in 2013, while doctors earned $183,940, according to data from the U.S. Bureau of Labor Statistics.
That's pretty impressive. But it's far from the only reason to pursue a career in statistics. There are three other big reasons—to make a difference, have fun, and satisfy curiosity.






Related Posts
From monitoring pandemic impacts, to election projections, to social justice causes, the biggest issues of these times all have one thing in common: Statisticians and data scientists play an important role. So, it's no surprise the new year's job rankings put statisticians and data scientists high on their lists, continuing a trend of high rankings…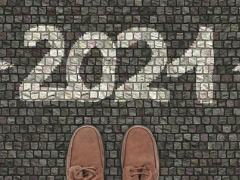 This year been unpredictable and unprecedented for everyone. With the dramatic shift in the U.S. workforce and economy due to COVID-19, you may be wondering,"Is a statistics still a good career option for me?" Although the future may seem unknown for many, don't fear, future statisticians! There are countless opportunities to put your stats skills toward important and fulfilling work, including human rights, international development,…