Celebrating Statisticians This Thanksgiving
November 21, 2018
What are we thankful for? The incredible opportunities available to today and tomorrow's statisticians!
The demand for statisticians is soaring. The Bureau of Labor Statistics designated the field as one of the fastest growing careers, and it's projected to grow 33 percent by 2026. Additionally, statistics is becoming relevant to an ever growing range of careers.
We're also grateful that statistics allows us to make a positive difference in the world. With a degree in statistics, you can apply your skills to any passion, such as the environment, healthcare, human rights, sports, technology and more. From combatting social justice issues to aiding human health, statisticians can be found at the center of world-changing research and initiatives.
Happy Thanksgiving!
Are you thankful for a specific statistician? Nominate them to be highlighted on our social media feeds for our #StatsinAction series.






Related Posts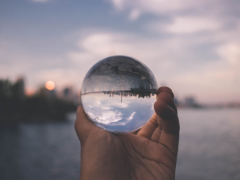 By Kayla Williams, mathematics major, Ohio State University I am currently a senior mathematics major at the Ohio State University, and hope to begin a Ph.D. program in statistics this upcoming fall. During the summer of 2022, I participated in the Collaborative Undergraduate Biostatistics Experience (CUBE) program at Virginia Tech. I enjoyed learning about the…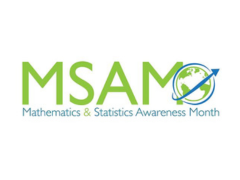 If you haven't had a chance to celebrate Mathematics and Statistics Awareness Month (MSAM), you still have time!  But what is Mathematics and Statistics Awareness Month? It was originally founded as Mathematics Awareness Week in 1986 with a proclamation by President Ronald Reagan. In 2017, the effort extended to statistics to highlight the importance of…