Leslie McClure: Careers in Biostatistics Research
July 26, 2018
Prof. Leslie McClure, Ph.D., M.S., uses her expertise in biostatistics to pursue diverse interests ranging from statistical methodology to environmental epidemiology.
In addition, Leslie researches racial and geographic disparities in diseases and the role that the environment plays in those disparities, and has worked with NASA, directed the Statistical Center for the Secondary Prevention of Small Subcortical Strokes (SPS3) study and more.
Leslie also loves to work with students and has been recognized by the University of Alabama at Birmingham for her outstanding teaching and mentoring skills. 
When did you first become interested in biostatistics?
I was a math major in college with a biology minor and wasn't sure what I wanted to do after I graduated. I always wanted to be a teacher, but after a year as a math education major, I knew that teaching high school (or below) wasn't for me.
So I went to the library and looked at the "Peterson's Guides to Graduate Programs: Mathematical Sciences." I came across biostatistics, and it seemed interesting to me.
I feel like I was lucky that I was able to fall into a field I love, somewhat randomly.
How would you define biostatistics to someone who has not heard of the term?
Usually when someone asks me what I do, I tell them that I teach statistics. When we do get far enough into the conversation for me to describe biostatistics, I typically use the example of drug commercials: "You know how when there's an ad for a drug on TV, they say 'people taking this drug had more side effects than people taking a placebo'?" I'm the person who determines if the drug does have more side effects.
But really, it's only scratching the surface. Otherwise, I say that it's statistics applied to medical and biological research.
What does your day look like as a biostatistician?
One of the things that I love about my job as an academic biostatistician is that no two days are the same! In a single day, I may work with students, work on developing a statistical analysis plan, read scientific papers, meet with faculty to discuss curriculum. It is so much more than just analyzing data.
[Biostatistics] is so much more than just analyzing the data.
What areas of research do you focus on?
My statistical research is primarily in the area of multiplicity in clinical trials. When you analyze the same data multiple times, you run the risk of saying that you've seen something interesting, when in fact you really didn't (called a Type I error). I work on developing statistical methods that address this problem in the context of clinical trials.
That said, a lot of what I do is collaborate with clinical researchers in other fields. I have had the pleasure to work with neurologists studying stroke disparities; psychologists studying how to cross the street safely and studying autism spectrum disorders; environmental health scientists studying how what is in the air may impact cardiovascular health; and pulmonologists trying to understand how to best control asthma among children.
As John Tukey said: "The best thing about being a statistician is that you get to play in everyone else's backyard."
What do you enjoy most about this work?
I enjoy that the research I contribute to has an impact on the health of the public. Ultimately, I hope that I am helping to make the world healthier.
What impact does your work have on others/the world?
My work helps contribute to the understanding of determinants of diseases, as well as disparities in diseases. If we can understand what contributes to developing disease, and to health disparities, then we can enact policies that can help change those factors, and ultimately improve health.
What is the future of biostatistics?
There is a lot of discussion about data science, and whether this is the future of biostatistics. In my opinion, data science and biostatistics are two fields with overlapping skills, and there is plenty of room for people who specialize in each (or in both).
My opinion is that as long as there are diseases, biostatisticians will continue to develop new methods that help further the understanding of important health problems.
What advice would you offer to students thinking about taking a biostatistics class or pursuing a biostatistics career?
Quantitative literacy is extremely important in our world currently, as is the ability to understand data, and to determine the quality of conclusions based on data, and people with these skills are rare and in high demand!
So go for it!
But just as importantly, take classes that will help you learn to communicate (both verbally and in writing) about statistics – there isn't a day that goes by that I don't write or talk about statistics with non-statisticians.
What do you wish students knew about statistics/biostatistics?
Biostatistics does not require a background in biology! If you are quantitatively inclined, you are well-suited to biostatistics.
Learn more:






Related Posts
From monitoring pandemic impacts, to election projections, to social justice causes, the biggest issues of these times all have one thing in common: Statisticians and data scientists play an important role. So, it's no surprise the new year's job rankings put statisticians and data scientists high on their lists, continuing a trend of high rankings…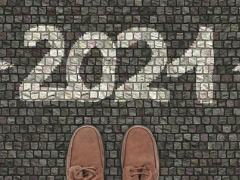 This year been unpredictable and unprecedented for everyone. With the dramatic shift in the U.S. workforce and economy due to COVID-19, you may be wondering,"Is a statistics still a good career option for me?" Although the future may seem unknown for many, don't fear, future statisticians! There are countless opportunities to put your stats skills toward important and fulfilling work, including human rights, international development,…