Mathematics & Statistics Awareness Month: Advice from Young Professionals
April 28, 2017
Earlier this week, we highlighted the many different careers young professionals are building for themselves, starting with their statistics degrees.
But how does one go from the classroom to data-crunching pro? ASA recently issued a survey to young professionals in the field to learn more about their careers, and they had great insights to share.
As we continue to celebrate Mathematics & Statistics Awareness Month, here are some tips from young professionals putting their statistics education to work, to help you do the same:
"By studying statistics, you're already well ahead of the pack! The best advice I can give you now is to seek out opportunities to apply statistical methods to a wide variety of disciplines to best position yourself for the future."
—Travis Britain, Emerging IT Leaders, Purdue University 
"I think one of the most advantageous things I did during my college career was to combine statistics with computer science. The two go hand-in-hand."
—Brittany Cohen, quality assurance engineer, Applied Predictive Technologies 
"My current role is not heavy in statistics, but I have been able to utilize a lot of knowledge from my undergraduate education related to consulting. I am on the phone with clients gathering requirements and come up with practical solutions to solve their business needs."
—Ariana Montes, configuration engineer, Apttus 
"I believe one of the greatest powers of data and statistics is to shone a spotlight on issues that are often neglected, particularly in the policy world. So my advice is to not be afraid of following a path that is not traditional in the realm of statistics. Once a community knows you are a statistician, they will often seek you out for a wide variety of projects and your statistical expertise will grow in surprising, relevant ways."
—Emily Hadley, college adviser, College Advising Corps 
"It is really important to get a solid understanding of the theory behind statistics while studying it. Most of the coding can be learned quickly on the job."
—Trevor Smith, analyst, Hillary for America 
"Every department at pretty much every company wants someone who can take their data and find meaning in it. Regardless of what sector or area of business you're interested in, there are opportunities."
—Corinne Idzorek, business intelligence analyst, Trivent Financial 
"Take a statistics class as early as you can!"
—Jonathan Jordan, investment banking summer analyst, Nymex Capital 
"There are interesting problems in unexpected places that can be solved with data."
—Dana Udwin, data analytics consultant, Massachusetts Mutual Life Insurance Company 
View the full ASA Young Professional Profiles here, and keep an eye on this blog and follow us on Twitter and Facebook for more profile highlights.






Related Posts
From monitoring pandemic impacts, to election projections, to social justice causes, the biggest issues of these times all have one thing in common: Statisticians and data scientists play an important role. So, it's no surprise the new year's job rankings put statisticians and data scientists high on their lists, continuing a trend of high rankings…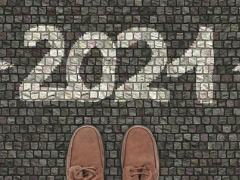 This year been unpredictable and unprecedented for everyone. With the dramatic shift in the U.S. workforce and economy due to COVID-19, you may be wondering,"Is a statistics still a good career option for me?" Although the future may seem unknown for many, don't fear, future statisticians! There are countless opportunities to put your stats skills toward important and fulfilling work, including human rights, international development,…