Stats in Action: 3 Data Journalism Skills I'll Take Back to Grad School
July 17, 2017
Nick Thieme is an AAAS Mass Media Fellow with the sponsorship of the American Statistical Association, working at Slate Magazine over the summer months. Through this series, he gives us a glimpse behind the scenes of his journey as a statistician and data journalist. 
At Slate, I just submitted a story about fireworks, a second story about cybersecurity in New York City, and another about how spending money makes people happy. I researched and wrote another piece about something called "fetal bovine serum."
This week was an especially busy one—most weeks my schedule is a little more manageable—but this cycle of continual production has been the norm.
For some of my co-Fellows from AAAS, this pace was nothing new—they have all contributed to news publications before, including Forbes, Eater, and Scientific American. But for me, this type of writing and turnaround pace was completely new. So I have been battling a strong case of imposter syndrome. It has been stressful and, at times, intimidating, but it has been incredible.
Luckily for me, some key skills for data journalism I have been working so hard to acquire will be helpful for my continued graduate school work, too.
Finding the story
On a typical day at Slate, I spend an hour or two looking through news events that might be interesting enough to write a story on. Of the many skills this program has forced me to develop, the ability to spot a story might be the most important. I have a long way to go, but compared to my first day here, I think I've improved.
Partly, I'm happy I'm getting better at finding stories because it makes my life at Slate easier. I can sit down to write an article, and what comes out the other side is reasonable.
However, back in grad school, this new skill will continue to be valuable.
As academic studies turn into an academic career, the safety net of a suggested direction fades away. Post-docs and faculty choose their own projects. The ability to choose which news stories are "interesting" requires a discerning eye similar to the academic's when they choose which research projects will be "fruitful."
Chasing the facts
After I've chosen a story, the next step is research. After all, what good is a story that isn't true?
For each of my stories, the bulk of the time I invest is spent researching. To give you an idea, one of the first stories I wrote was about an academic article that gave evidence for the fact fast-food consumption is almost identical in low socioeconomic status and high socioeconomic status households. I performed two interviews for that article, each over an hour long. I ended up using only three sentences from those interviews.
However, I also learned from one of the interviews that South L.A. instituted a program to curb fast-food consumption, so I read up on the subject. The more I looked, the more there was to write about, and the more I realized all of the information I was finding was essential to the story.
Again, that ongoing process of filtering the relevant from the irrelevant, and of chasing down the information and perspectives to tell a compelling and accurate story is much like the mentality necessary to choose and pursue research as a graduate student, where the data and its significance must be front and center.
Getting past the fear
The last similarity was the most surprising: As early as the Fellow program orientation, I discovered how much more journalism experience the other participants had than I did, and was struck with imposter syndrome for the first time since starting graduate school.
I started to feel like I didn't belong, like somehow the AAAS had made a mistake in choosing me, and as soon as they figured it out, I'd get a call from the program telling me to pack my bags and go home.
But, that insecurity and nervousness, slowly, began to fade away. Slate has been an amazingly welcoming environment, accepting my flaws as a writer because of my strengths as a scientist, and helping me get better at being both.
I don't feel so much like an imposter anymore (the feeling is still in the process of fading) and maybe I never should have. Regardless, the experience so far has been an amazing one, and one that constantly surprises me in how much it reminds me of science.
View Nick's first Stats in Action post here.






Related Posts
From monitoring pandemic impacts, to election projections, to social justice causes, the biggest issues of these times all have one thing in common: Statisticians and data scientists play an important role. So, it's no surprise the new year's job rankings put statisticians and data scientists high on their lists, continuing a trend of high rankings…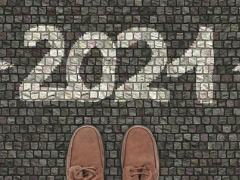 This year been unpredictable and unprecedented for everyone. With the dramatic shift in the U.S. workforce and economy due to COVID-19, you may be wondering,"Is a statistics still a good career option for me?" Although the future may seem unknown for many, don't fear, future statisticians! There are countless opportunities to put your stats skills toward important and fulfilling work, including human rights, international development,…