Congrats to Our 2018 #StatsGrad Winner
June 15, 2018
The This is Statistics team has enjoyed looking through all the photos submitted in the 2018 #StatsGrad contest. While we're proud of each and every graduate, Jemar Bather is our winner!
Jemar received his master's degree in applied statistics from New York University. He paired his 2018 graduation photo with a quote that speaks to his commitment to studying statistics:
"For me, giving up is way harder than trying."
Congratulations to all of our #StatsGrads! You are entering a promising career field with ample opportunity, great pay and a wide range of fields to choose from.
If you're just starting the job hunt, This is Statistics is here to help.






Related Posts
From monitoring pandemic impacts, to election projections, to social justice causes, the biggest issues of these times all have one thing in common: Statisticians and data scientists play an important role. So, it's no surprise the new year's job rankings put statisticians and data scientists high on their lists, continuing a trend of high rankings…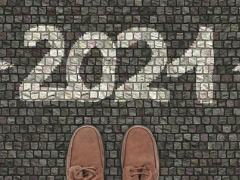 This year been unpredictable and unprecedented for everyone. With the dramatic shift in the U.S. workforce and economy due to COVID-19, you may be wondering,"Is a statistics still a good career option for me?" Although the future may seem unknown for many, don't fear, future statisticians! There are countless opportunities to put your stats skills toward important and fulfilling work, including human rights, international development,…